Bassett Furniture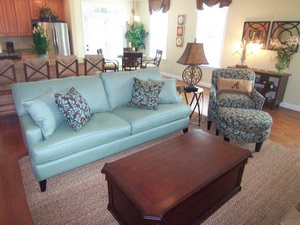 CHANCES ARE IF you-re just shopping for a sofa and know what you want, you won-t meet Kelly Hill. She-s the interior design manager at Bassett Furniture in Mount Pleasant and also boasts the coveted appellation of allied member of the American Society of Interior Designers, which means she is highly educated in the skill and art of creating livable spaces.
"Many people just buy one item and know what they want," says Hill. "I meet them when they need assistance in creating a certain look or feel in a room."
For example, a customer might like a certain sofa but not the fabric or the cushions. That-s where the free interior design service comes into play.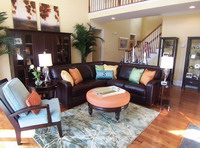 "We can customize sofas and chairs based on a customer-s needs," Hill explains. "We follow a three-step process." That process is all about building a relationship and getting to know the design consultant.
During the initial meeting, the consultant works with the client to decide on basic furniture styles and narrow the possibilities. Step two involves a home visit to determine what will work best in the room. That-s when Hill becomes involved. She arrives with the consultant, armed with measuring tape, some fabric samples in the selected color palette and perhaps a camera.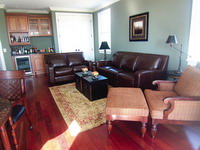 Once all the factors have been taken into consideration, Hill will make what is called a buying presentation, which involves taking a closer look at the floor plan drawn up by the designer, furniture pieces, the fabric possibilities and accessories to pull the room together.
"Once the client has decided on a floor plan that works, we usually revisit the selected furniture in the showroom.
Often, in the final stage, we may upholster the pieces using computer technology," says Hill. The relationship doesn-t end there, however.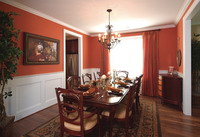 A file kept on each client lists accessories such as rugs, tables or other accent pieces for future purchase. Hill-s staff includes four design consultants, with two more to be hired soon.
They stay busy working on homes throughout Mount Pleasant, Isle of Palms and Sullivan-s Island. "We do a lot of vacation homes," says Hill. "People just tell us to make it look 'beachy.- That means lots of cool blues and greens."